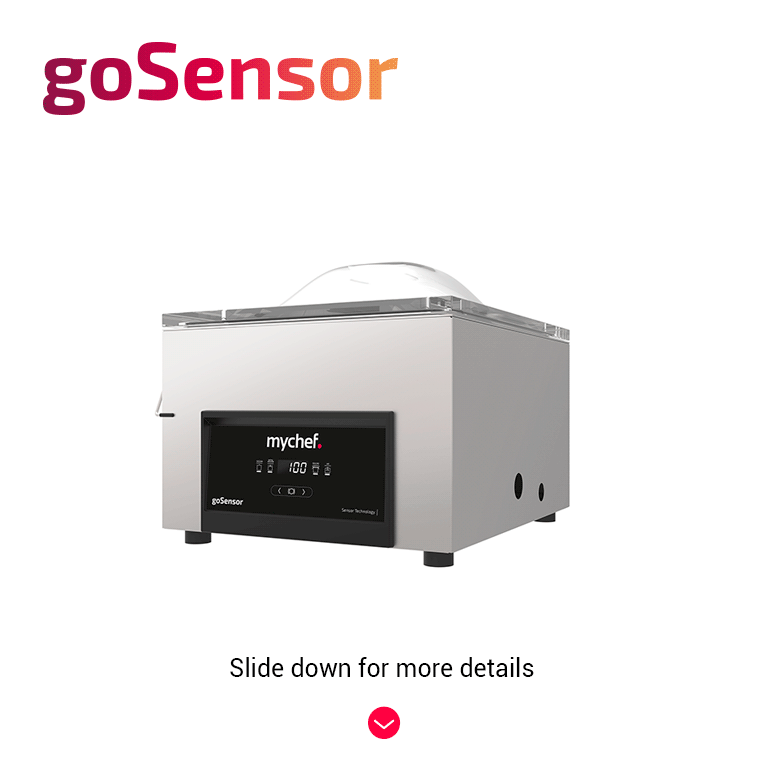 Are you looking for a practical and competitive vacuum packer?
Models and features of the goSensor vacuum packer
Are you looking for a fast, economical and easy-to-use vacuum packer? trust Mychef goSensor!
This professional vacuum packing machine offers you an easy to use experience with guaranteed quality. Thanks to its sensor technology, the Mychef goSensor executes a perfect and effortless job, regardless of the food, liquid, or material introduced in the bag. Choose the desired parameters on its interface using only three buttons: vacuum percentage, sealing time, and air pressure recovery mode. As simple as that!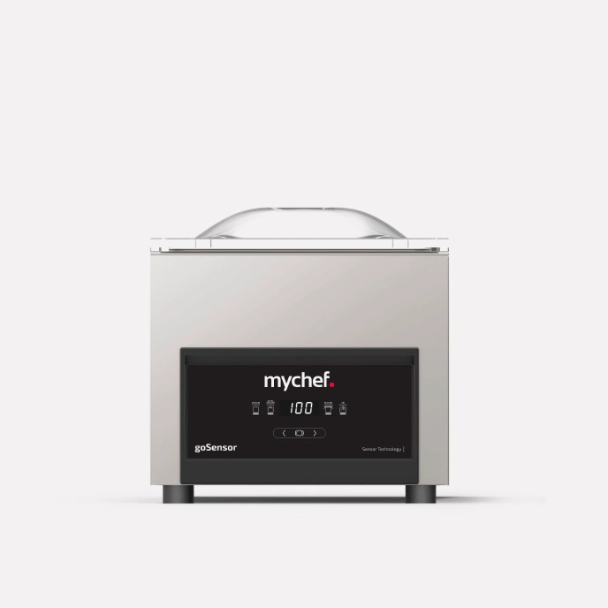 goSensor S
Flat cover / Dome cover
Becker vacuum pump from 8 m3/h
Sealing bar of 315 mm
Dimensions: 388 x 519 x 389 mm

from 1.783 €
goSensor M
Dome cover
Becker vacuum pump from 10, 16 y 20 m3/h
Sealing bar of 405 mm
Dimensions: 475 x 589 x 438 mm

from 2.154 €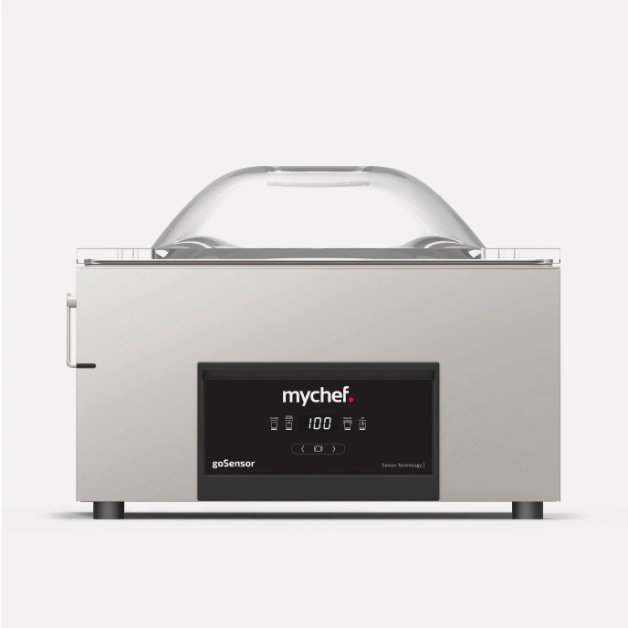 goSensor L
Dome cover
Becker vacuum pump from 20 m3/h
Sealing bar of 455 mm
Dimensions: 620 x 599 x 453 mm

from 2.694 €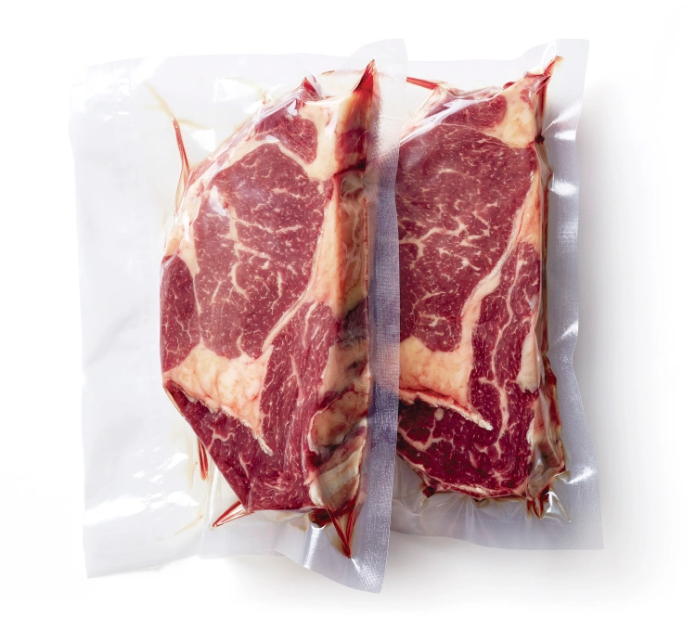 Saves the last used configuration
Respects delicate and fragile shapes
Extracts air from porous food with Vac+ functionality
Automatic Self-Calibration
Preventive Maintenance Notifications
Specific liquid packing program
Sealing thickness
of 4 mm

The vacuum packer keeps the last configuración used in order to reproduce it afterwards, so you will always get identical results.

The Soft Air function gradually recovers the atmospheric pressure after sealing so that food or delicate and fragile products are not deformed during the packing.

goSensor is equipped with the patented SCS (Self Calibration System), which performs an automatic calibration so that the external atmospheric pressure does not influence the packing.

The Autoclean Oil system monitors the time and vacuum cycles performed, and notifies you when it is time to run the automatic cleaning.

With goSensor you can pack liquids without any risk of spillage, as its performance stops automatically once the optimum vacuum has been reached.













Saves the last used configuration

Sealing of 4 mm thickness

Respects delicate and fragile shapes

Specific liquid packing program

Extracts air from porous food with the Vac+ functionality

Automatic self-calibration

Preventive Maintenance Notifications